In the winter of 2020, I entered a design contest held by a Romanian dairy company (don't try this at home, kids!*). 
The brief was to illustrate how the pandemic affected the Christmas customs and celebrations. My idea was to convey the message of protecting our grandparents by social-distancing and it was selected among the 3 finalists.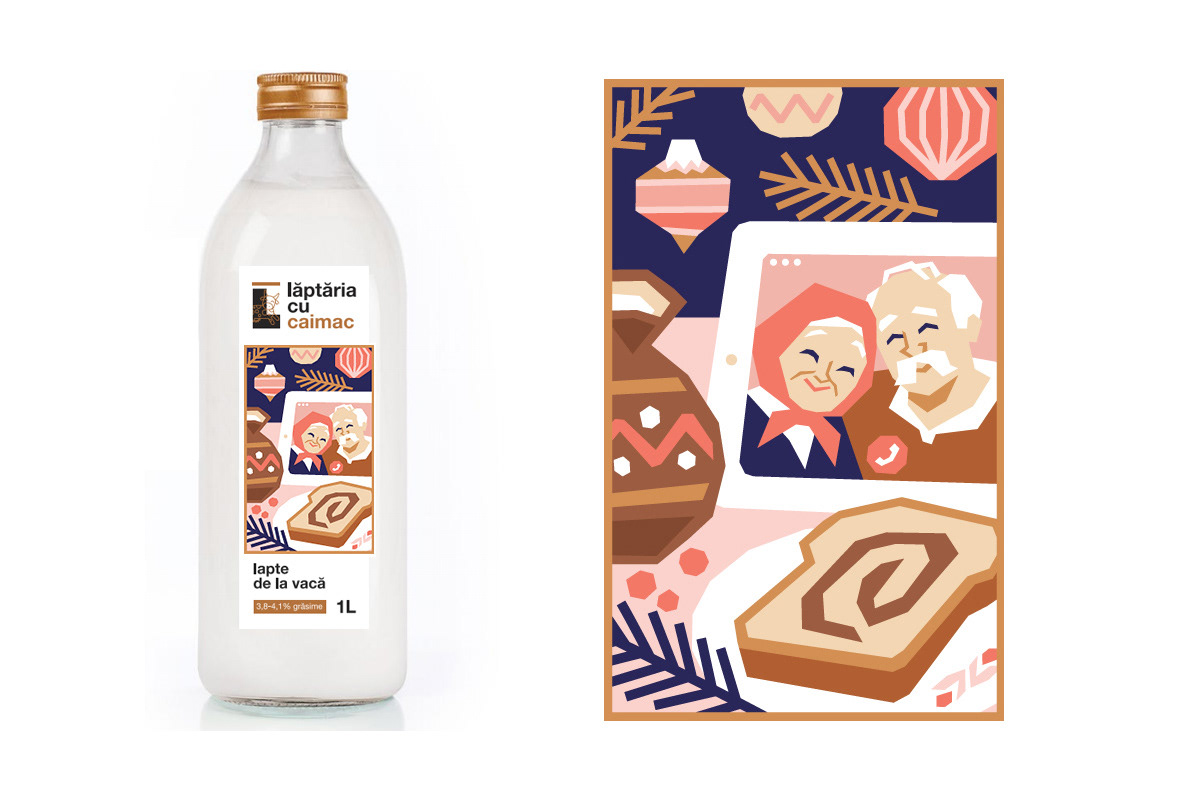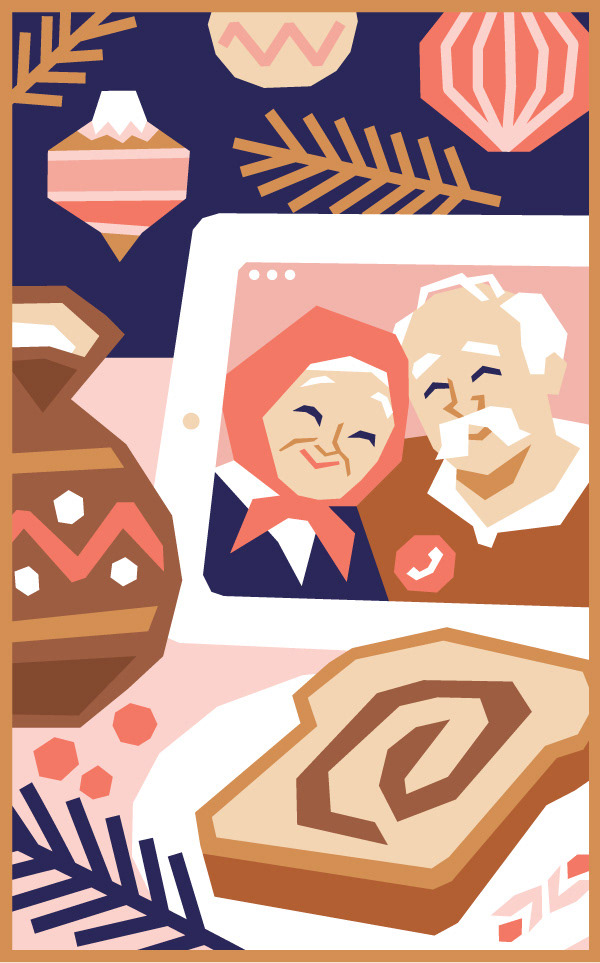 *This was the first and last design contest I entered. I think the premise of these contests is very detrimental to artists – they are pitted against each other and they don't receive the proper remuneration for their work, while the client gets to view thousands of proposals for the price of one. Illustration is a field of work like any other and deserves to be treated and compensated as such.
Of course, the choice to enter or not is ultimately yours. My reasoning was: I had a few free days in between projects, I liked the brief and I wanted to experiment using a different style. And I did get a new item for my portfolio, so all is not lost.